Promotional graphic for show.
Featured/Solo Exhibition. First Friday's Kansas City Crossroads Arts District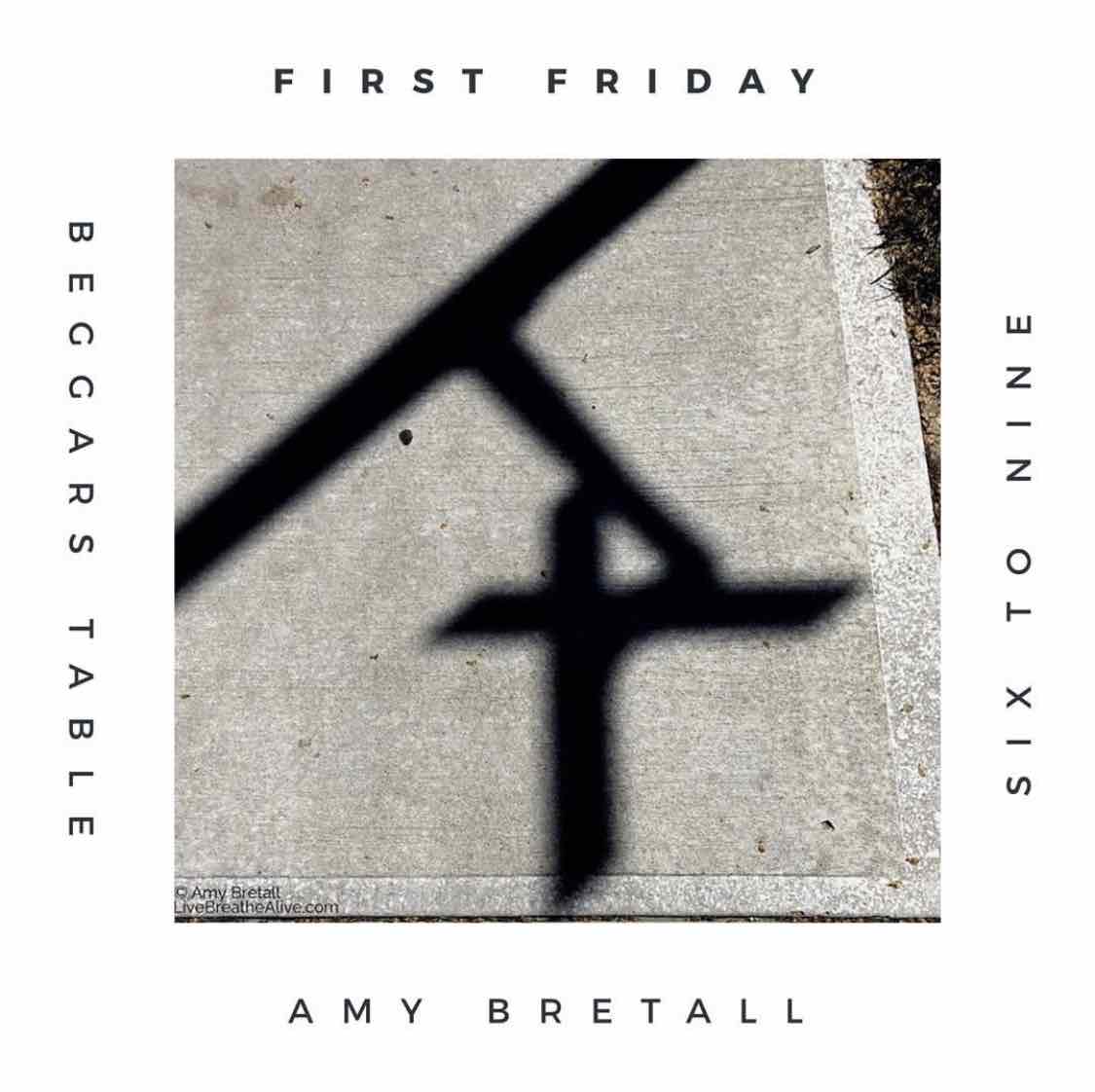 ARTIST: AMY BRETALL
ARTIST STATEMENT: IN PLAIN SIGHT
Amy Bretall's photography offers a chance to ponder the undefined and rethink where art lives. At the center of her work are symbols of faith, specifically the Cross, to encourage others to see faith in non-secular, non-practiced, and non-traditional environments.
Using only an iPhone, Amy finds overlooked, underappreciated, unformed, and the sometimes forgotten objects, that demonstrates faith within art. Her objective is for people to see the beauty in random objects passed by in their daily activities and to provide a connection to their environment.
Believing nature is the original art form, Amy is inspired by her surroundings. Amy finds symbols of faith in the everyday that evoke a sense of wonder, trigger thoughts about faith and art, and connect to nature. This influence stems from the summers she spent on her grandparent's farm as a child.
Inspired to help a little girl she met in Cuba in 2015, Amy Bretall founded LiveBreatheAlive.com, a faith-based inspirational company. Her photography explores faith within the natural world, while honoring rural environments with the symbolism of the Cross.
Growing up in Springfield MO, Amy moved to Kansas City in 2000 and has a background of over 20 years of senior-level human resources experience. She received her Bachelors' in Business from Missouri State University, Masters in HR from Webster University. Amy's work has been featured in ArtsKC Now Showing Program, Steeple of Lights Art Gallery and numerous showings recognizing her work.