Women's Events and Conferences
About Amy as a christian Speaker
I love sharing how God shows up in our everyday surroundings! 
Sharing how I got started, the 'Story Behind' the photos, finding faith in the everyday, and speaking about specific aspects of faith that helped me build a personal relationship with God to then follow faith and create and publish a series of Christian non-fiction photo-based devotional books. 
I also speak about challenges along the way and what I've learned in order to help others follow faith. Below are speaking reviews from women's groups and events.
A few of my favorite things to talk about:
Finding Faith in Everyday Life
The Power of Prayer, Perseverance and Patience
How to Overcome Doubt and Move Forward in Faith
How to Manage Tests of Faith: Your Time, Your Mind and Your Will
Biblical Principles Relevant Today
How to Remain Faithful when Time Stands Still
The Entrepreneurial Side of Taking Steps in Faith
Seeing the Pattern of Faith in Your Life
Lessons of Faith from a Non-Traditional Path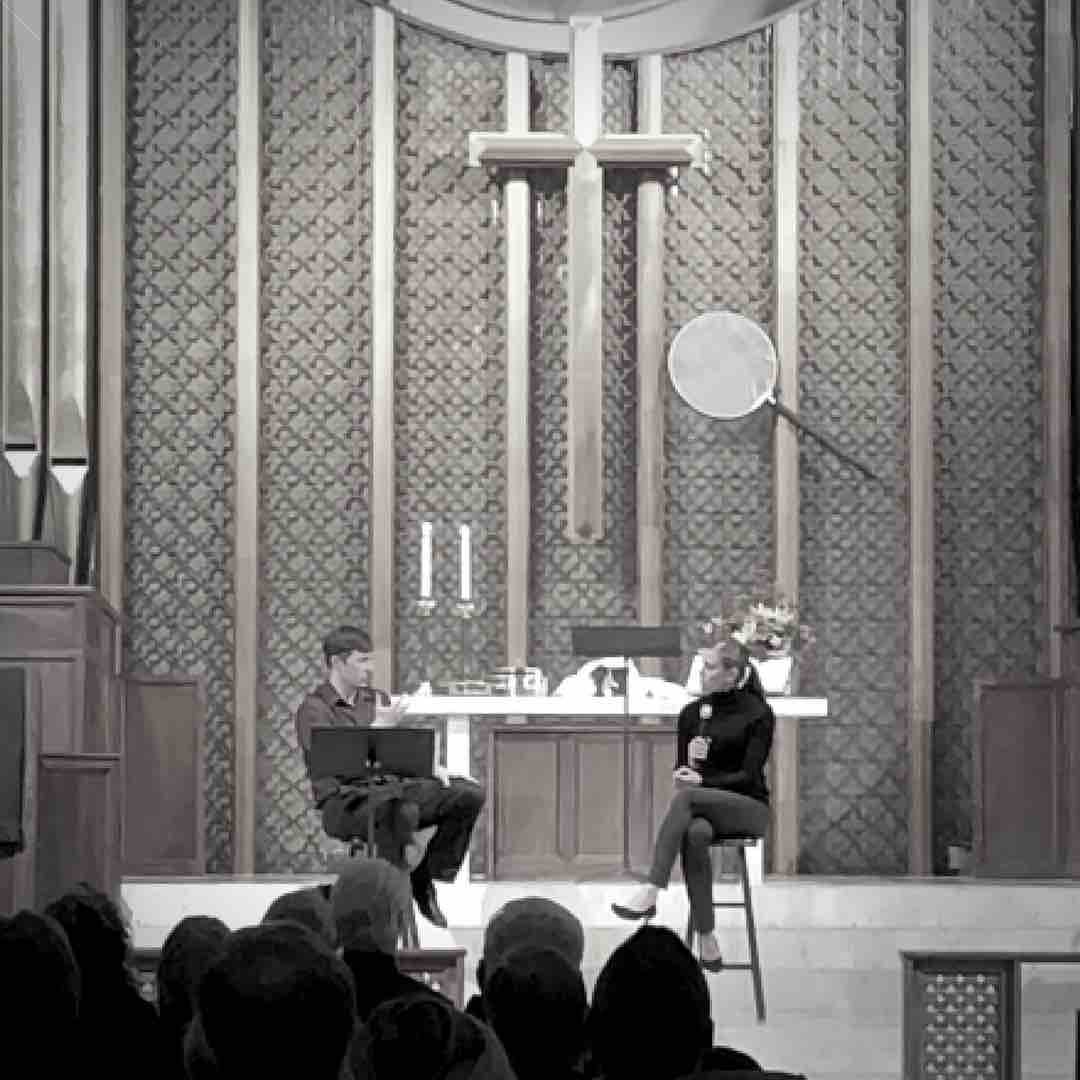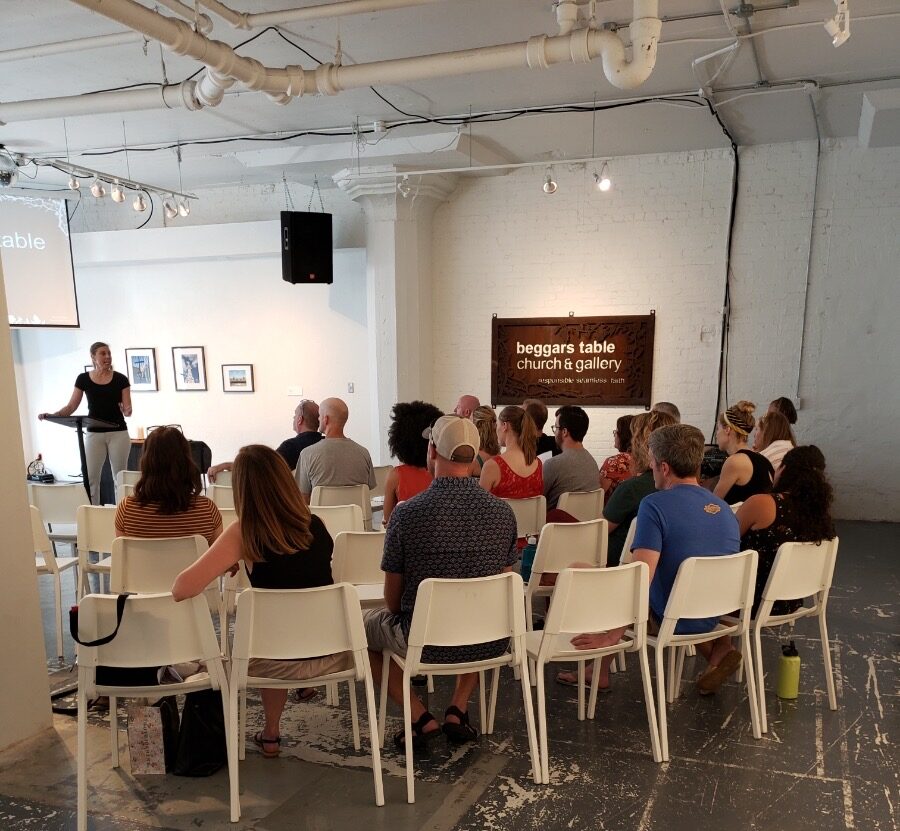 Energized and renewed faith!
The "Story Behind" the photos.
Authentic testimony of how God works and the power of faith.
Disciplines to deepen your faith.
How to overcome doubt (3 areas) in order to pursue your call.
Inspiration to follow faith.
Understanding tests of faith in modern life.
How God can use your gifts before we know it.
How to find faith in the everyday.
Practical ways to grow your personal relationship with God,
Traditional Biblical principles alive and relevant today.
In my 20+ year professional HR career, I've spoken to large groups of people for management training sessions, new hire orientations, acquisitions with new teams, presentations to board of directors, and company meetings. It's rewarding to speak to a different audience and with this purposeful topic — finding faith in the everyday, growing closer to God with a personal relationship to then and depend on faith to guide your life.
Customized topic based on your event theme and group. I'm happy to discuss if my message fits your audience.
Want to book me for an upcoming Christian speaker at your event? Click Book Amy and complete. For general questions, email amy@amybretall.com.
Video discussing three photos and messages with Rev. Trevor Dancer. Talking about the presence of faith in our everyday. December, 2020.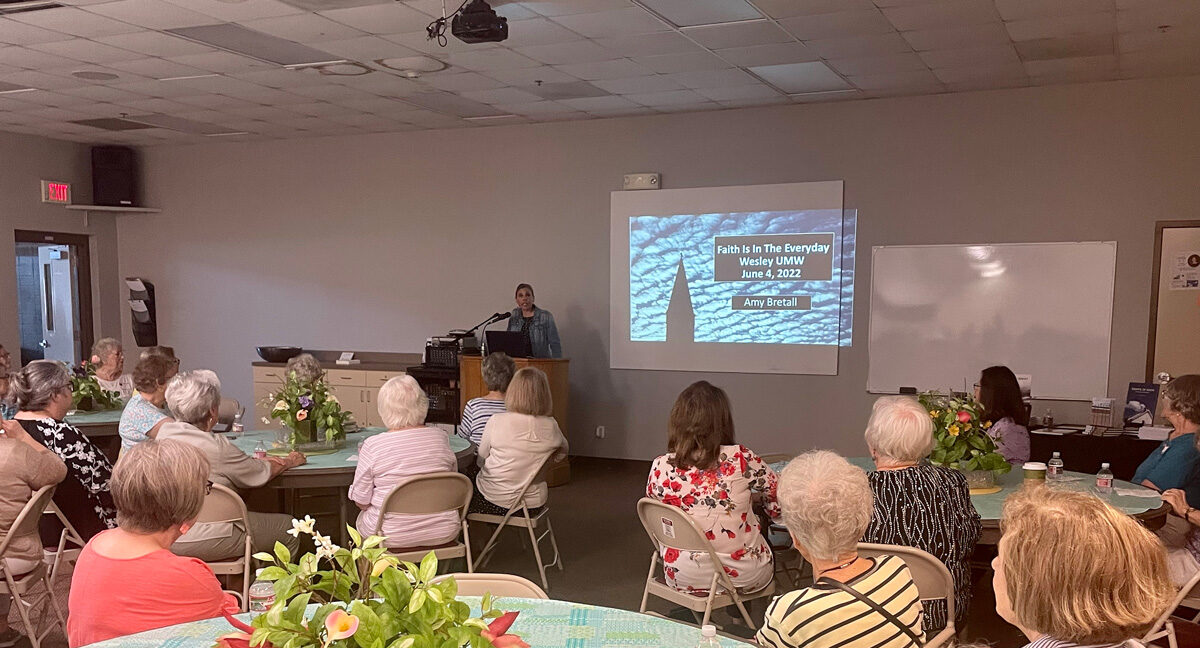 "We were so happy Amy spoke at our luncheon. Sharing her faith journey and how she was prompted by God to publish two books was inspiring to all. Several guests shared that they could have listened to her story for another hour. Amy has a gift for holding everyone's attention."
– Carol Parker, event organizer, annual women's lunch, UMW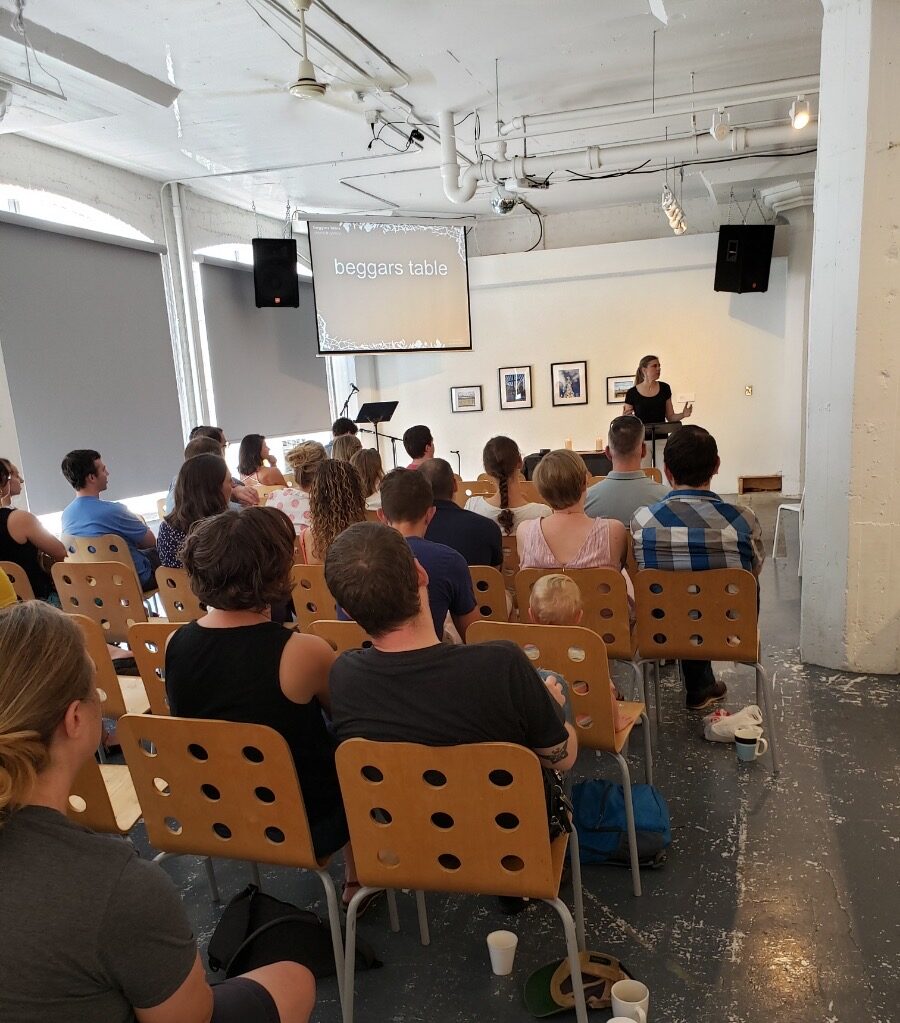 'Amy was able to challenge us to rethink our understanding of the cross. The symbol of our faith, is not only contained in specific places designated for faith to be practiced, but experienced and present in obscure and easily overlooked spots. The passion she brings to the topic is palpable and contagious. She sparked conversation within our church and helped open our eyes to see the cross wherever we go. She was a delight and an inspiration to our church and will be wherever she goes."
– Rev. Trevor Dancer, First United Methodist Church
"Amy's authentic and open message of life challenges and developed faith relationship connects with people and is very inspiring."
– Audience member, Beggars Table
"Amy spoke so naturally and connected wonderfully with the audience. She shared a brief history of her journey and then shared how God has walked with her through each step of writing her two books. Our group was so intriqued that we were on the edge of our seats and could have listened longer. Amy is a gifted writer and speaker."
– Martha R., audience member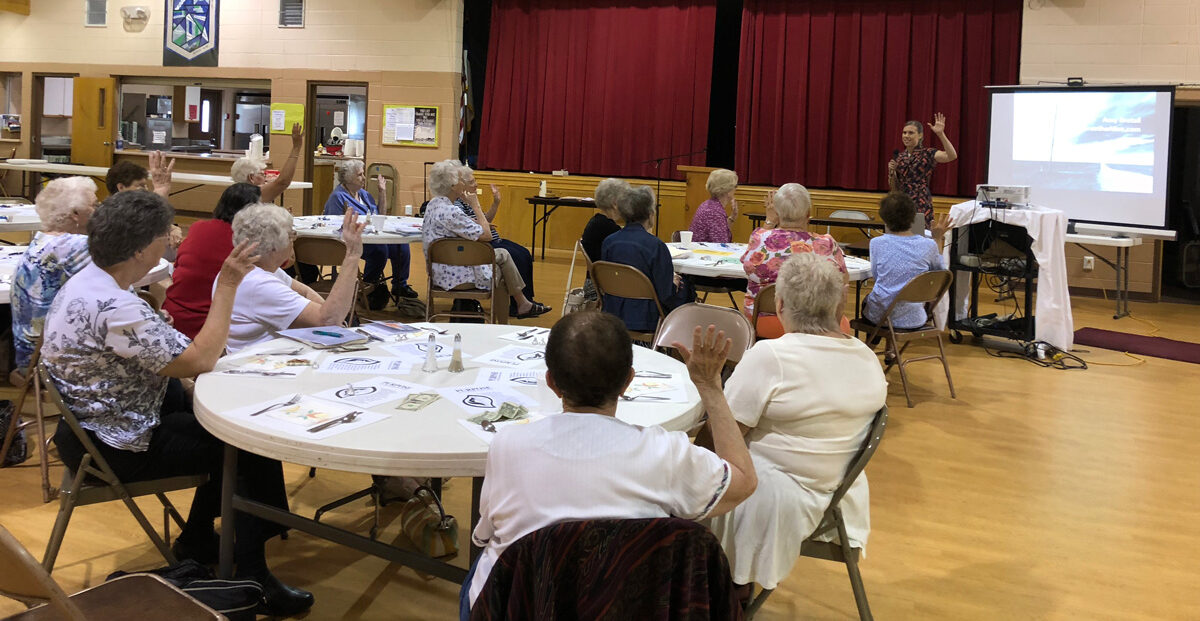 "In this materialistic, cynical world, Amy's inspirational message is that it doesn't have to be that way. We can choose to step off the well-worn road and find the path God wants us to walk, pursue the passions that make us joyful, and live a meaningful life of purpose and love."
– Shirley Gilmore, Lay Pastor/event organizer, Pathways Church
"I had the privilege of hearing Amy Bretall speak about her mission to spread a passion for the cross as a touchstone of faith. Her open and honest demeanor is authentic and encourages the audience to have a real dialogue."
– Molly B., Member, Community Christian Church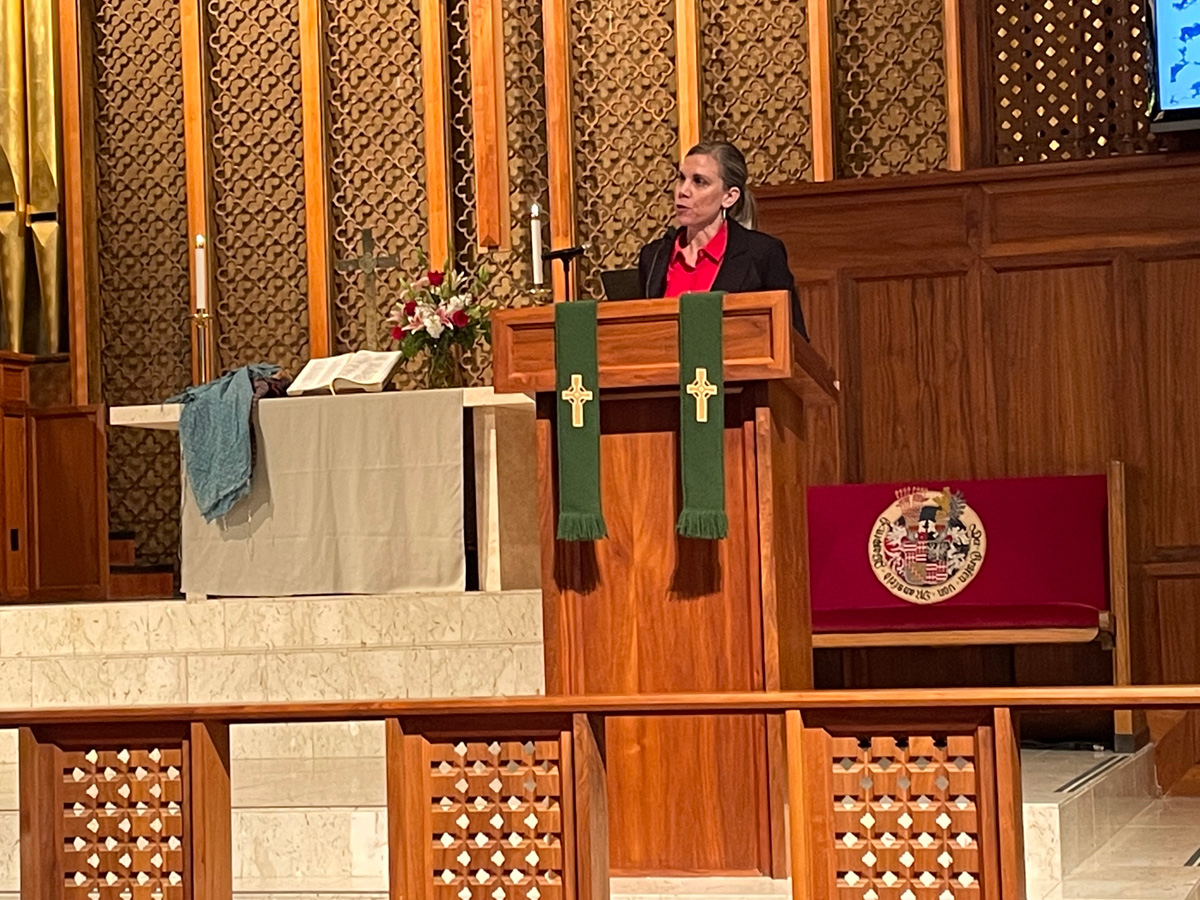 Want to book Amy for an upcoming speaking event? Fill out the booking form. For general questions, email amy@amybretall.com.