Finding Faith in the Everyday
artful blend of photography and devotional
Amy's photos in this book have been recognized and featured in multiple venues including an expansive 4-page spread in a statewide publication and solo exhibitions as a featured artist.
Looking for unique Christian gifts? Amy Bretall's book called
In Plain Sight
 :
Faith Is In The Everyday
 is a beautiful designed blend of photography and devotional capturing mundane-made holy scenes. This book will encourage you to find faith in everyday life.
In Plain Sight reveals symbols of faith found in everyday surroundings. Amy Bretall shares a nontraditional path to faith and how it transforms lives.
Take a journey of faith, on a non-traditional path, to develop and deepen your faith.
Over 50 one-of-a-kind color photographs paired with inspiring messages of hope, faith and love.
See a new perspective of the surrounding presence of God in your everyday life.
Experience the art of faith with over 50 unique color photos of "everyday" unformed crosses paired with authentic inspiring messages of faith, hope, and belief.
Creative, beautiful and artfully designed.
Great for small groups, book clubs, and devotional.
In Plain Sight will inspire you to see symbols of faith and acknowledge the spiritual presence of God in your daily activities.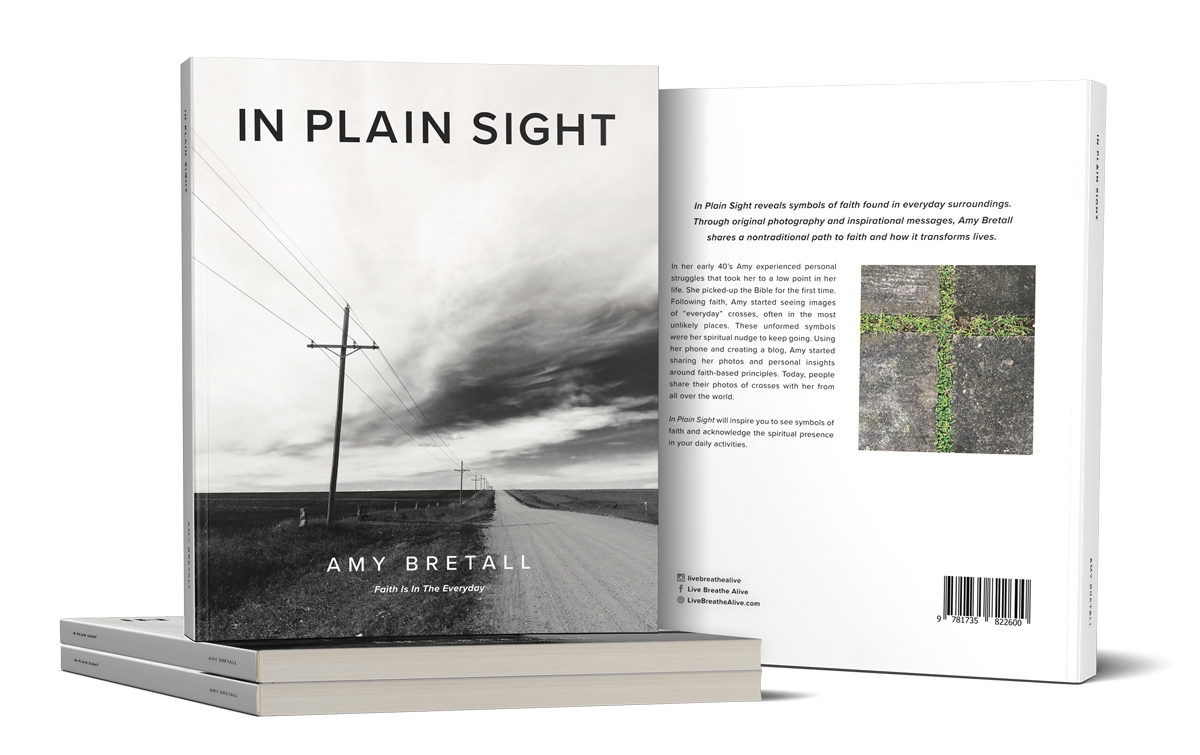 makes great christian gifts -Order her Book today:
8 in. x 10 in., 102 numbered pages
Full color printed pages
Thicker paper, 70#
Artful design
Original photography
Available in soft and hardcover.
Hardcover has premium color printing.
Inspire everyone in your life with her Christian gift!
"Speaks to your soul in a deep and uplifting way!
This book is a true treasure. It spoke to me so much that I bought a 2nd copy to gift to a friend! The imagery and stories for each one are so inspirational, and the way she brings it around to everyday behaviors is truly enlightening. This book is wonderfully written, easy to read and understand, and spiritually uplifting. Buy one for yourself and one for anyone you know that can use a little sunshine in their lives!"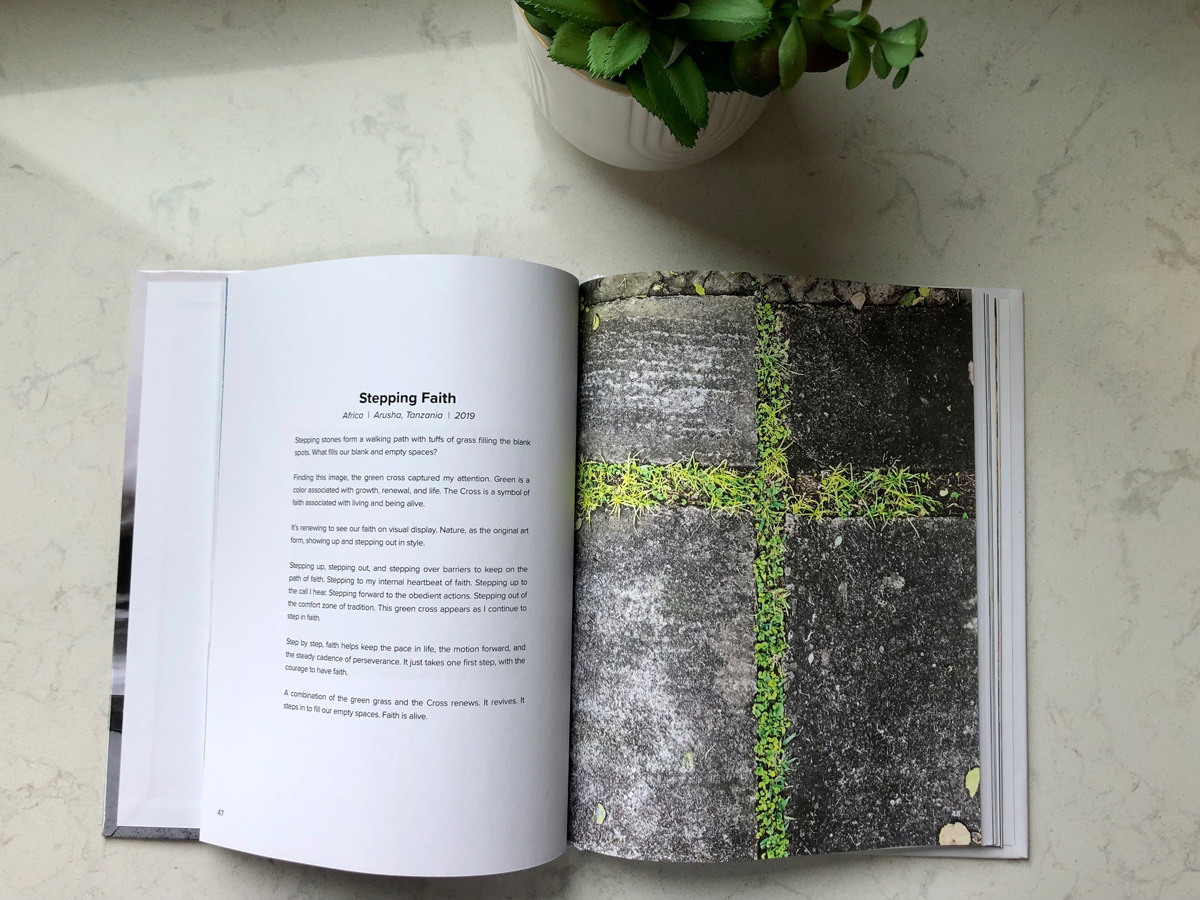 "Amy's writing matches her visional style; authentic and inspirational."
We got Amy's book and couldn't put it down. Well, we put it down only to keep picking it back up again – and again – and again. We enjoyed this so much we immediately purchased another copy to give as a gift. Thanks, Amy, for following your heart and creating something beautiful to touch our hearts!"
"An exceptional devotional book of imagery and inspiration!
"In Plain Sight" teaches us to see the sacred in the ordinary through Ms. Bretall's extraordinary photos of crosses. Her thoughts accompanying the many photographs take us on her own journey of faith as she uses the images to find meaning in her life. Bretall's inspirational words and photos will encourage the reader to look more closely at their own environment and examine their own life to discover God in plain sight."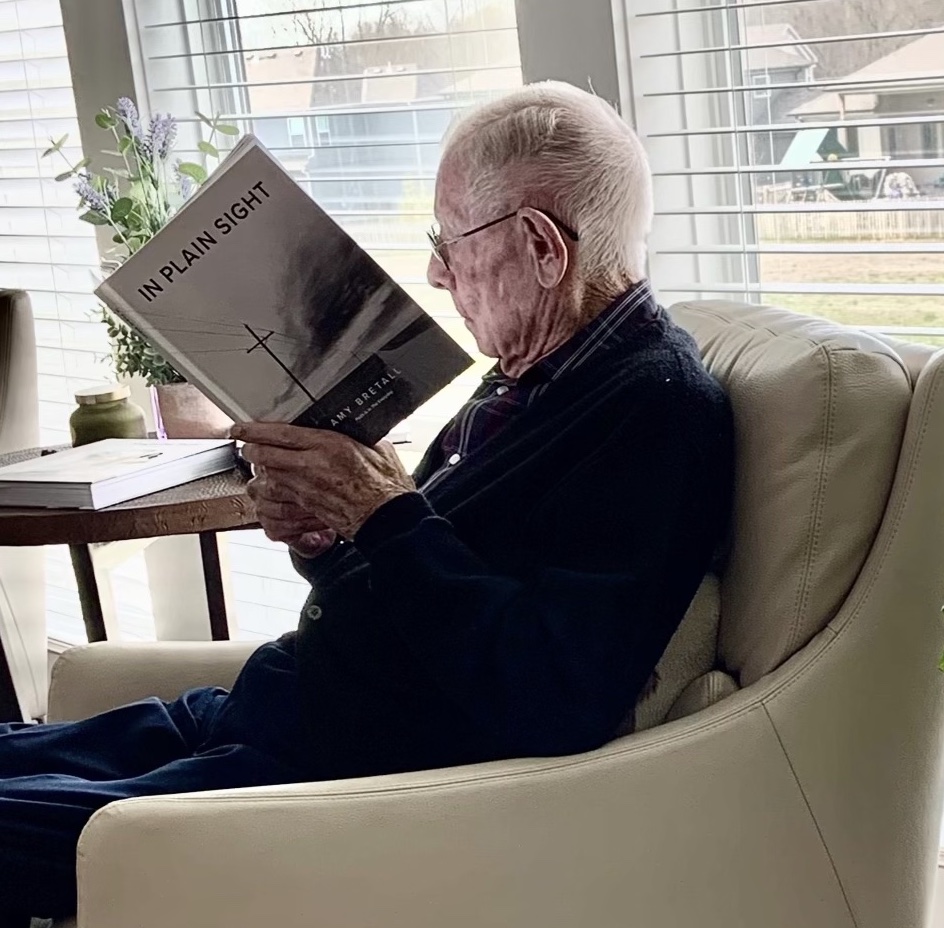 "Beautiful & Meaningful Book!
"Gorgeous book. Not only are the pictures beautiful, but the author's words are authentic, encouraging, and inspiring. I gave this book as a gift and it was a huge hit. Unexpected upside? I now see crosses EVERYWHERE and it makes me smile and give thanks every time."
I bought this book as a gift for my mother because I know she values thinking of her faith every day. After receiving the book, she called the photography mesmerizing and was looking forward to reading each description. If daily devotionals or seeing reminders of faith each day are something that resonate with you, this book will make you smile."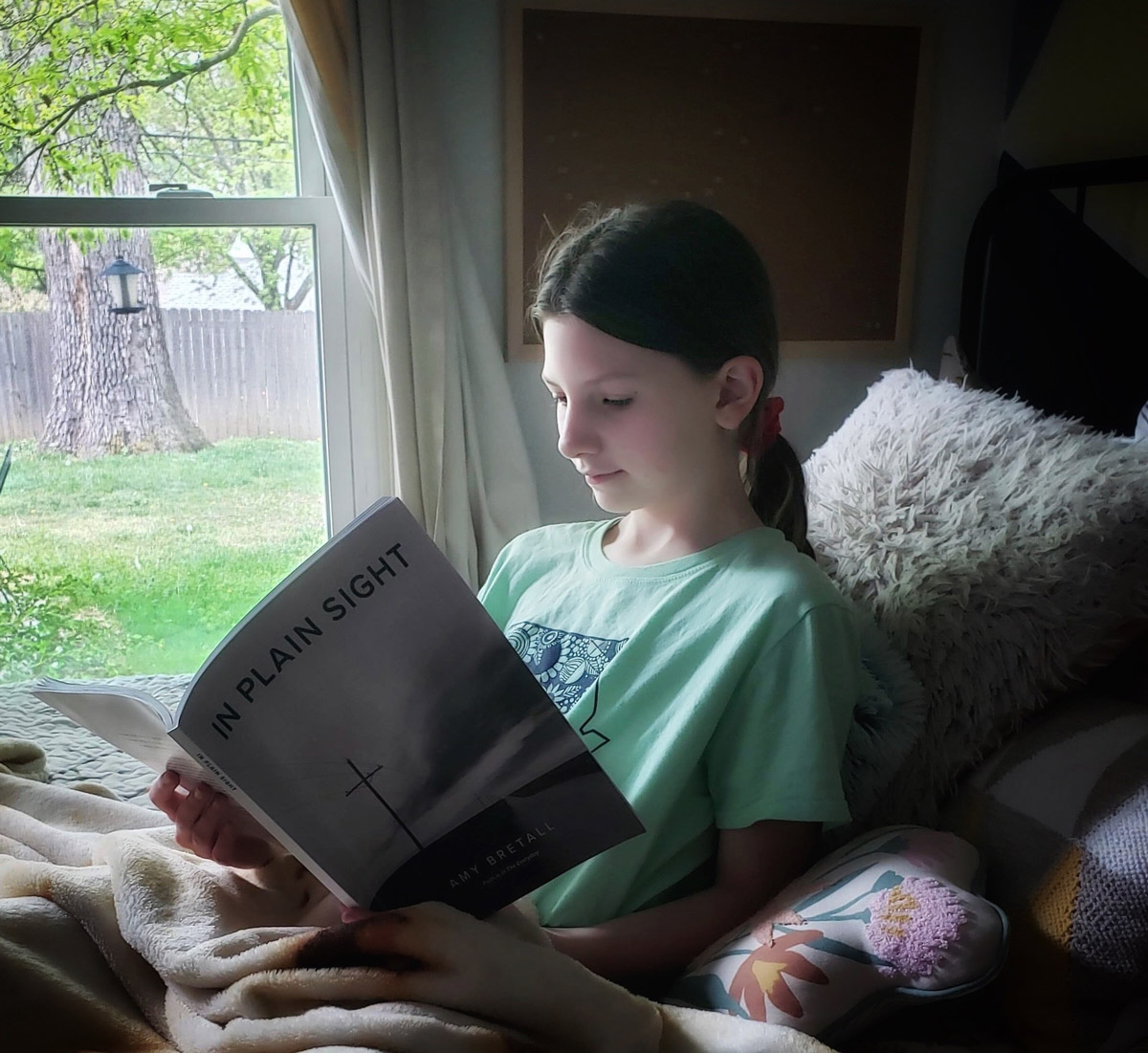 You may also be interested in Amy's 2nd book: