Sights of faith
A blend of photography & devotional
Cloud lover?
Devotional lover?
Jesus lover?
Deepen your spiritual relationship.
Your eyes will see clouds anew.
Learn the biblical significance & themes of clouds.
Read the verses/scriptures on clouds, organized for your easy reference and insight.
Receive inspiration and awe in coffee table book format with 40 color photos paired with words to uplift and enrich your spiritual discipline.
Amy's second book also helps people find faith in the everyday, this time with the connecting theme of clouds.
Crosses and clouds. Powerful prose. Sublime color images. Gain a deeper relationship with God through a graceful blend of divine imagery and words of devotion.
Clouds provide a landscape of change, similar to the choices that we encounter each and every day. How we navigate shifting backgrounds shapes our spiritual identity. Sights of Faith – through the imagery of clouds – takes readers on a riveting journey of contemplation and self-discovery.
It's easy to hear; it's harder to act. Same with our surroundings. It's easy to look. It's much harder to actually see. Those who truly examine their environments are privy to a wealth of inspiration, hope, forgiveness, and spiritual insight. It's all around us. We just have to know where to look. Sights of Faith deftly points the way.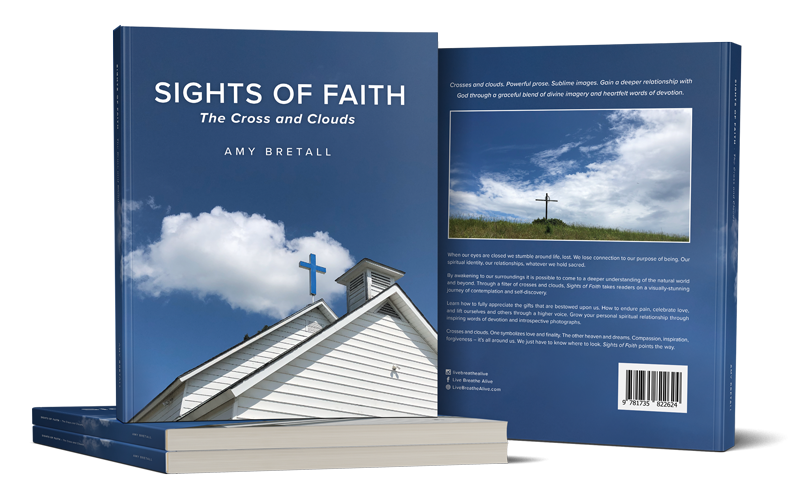 Makes great christian gifts – Order her Book today:


Available in soft and hardcover. Printed in full color on 70# uncoated paper.
Printed in full color in the USA
8×10″, 123 pages
Thicker, upgraded paper, 70# uncoated
Original photography, artful design
Available in soft and hardcover
Hardcover has premium color printing
Perfect Christian gifts for those looking to deepen their spirituality
"Sights of Faith and Amy's faith journey are truly inspirational. Her life experiences reveal the development of her relationship with God and give the reader a path to how we might all further enhance our relationship. I love how she captures the beauty of the cross with the clouds as a backdrop. I'm keeping this book on my coffee table as I love to re-visit the pictures, poems, and stories."
"Upon reading Amy Bretall's second book, Sights of Faith, I began to realize the sheer abundance of meaning that crosses and clouds can add to our lives. Clouds are sometimes mysterious cloaks of power, glory and and hidden knowledge. They also help to sustain life through their rain. Crosses and clouds symbolize God's unfathomable gift of His only Son and Spirit that will never leave or forsake us. Thank you Amy for spiritual guidance through your book!"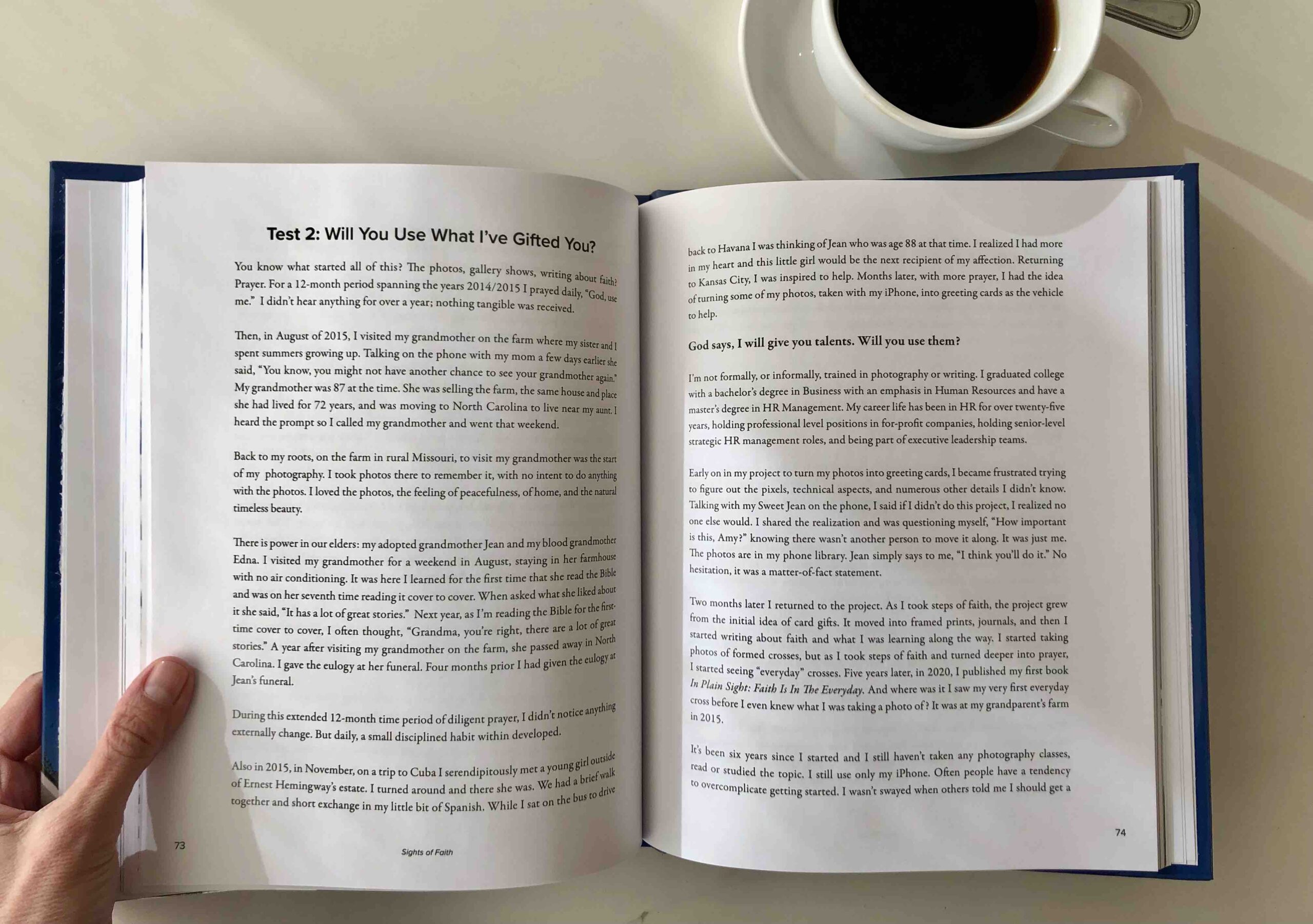 "I originally purchased this book as a gift. When it arrived, I fell in love with the photos and with Amy's words. The book is now a welcome addition to my bookshelf where I open it regularly when I need to find space for calm or inspiration in my day."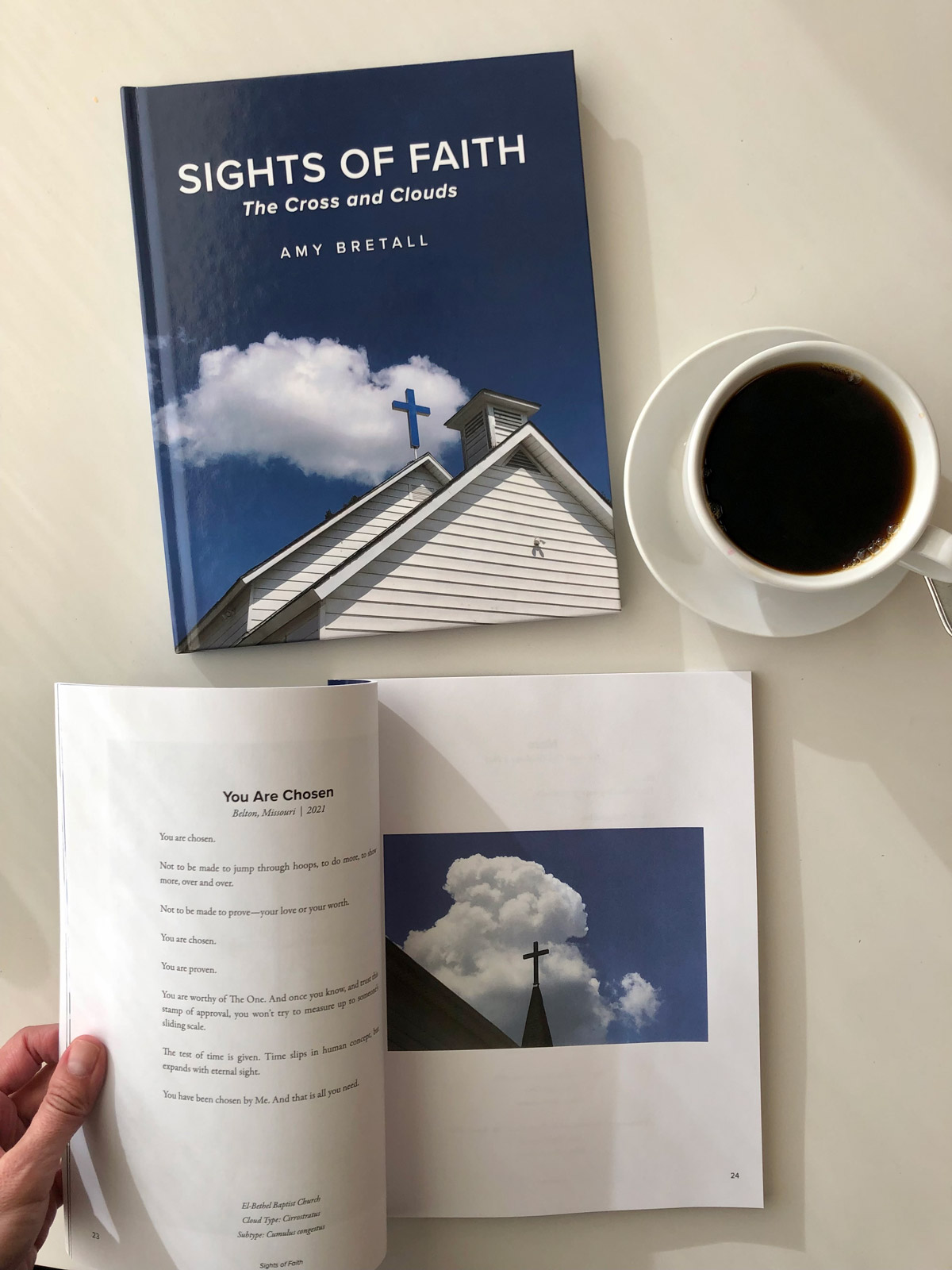 "I got this book for my Mom and Daughter for Christmas. About a week later my mom called me up to tell me about a passage in the book, suggesting to 'lay low and rest.' She said she read that at just right time. The book was a definite hit!"
"I absolutely love your writing style. It's like you are sitting next to me, and we are holding a delightful conversation."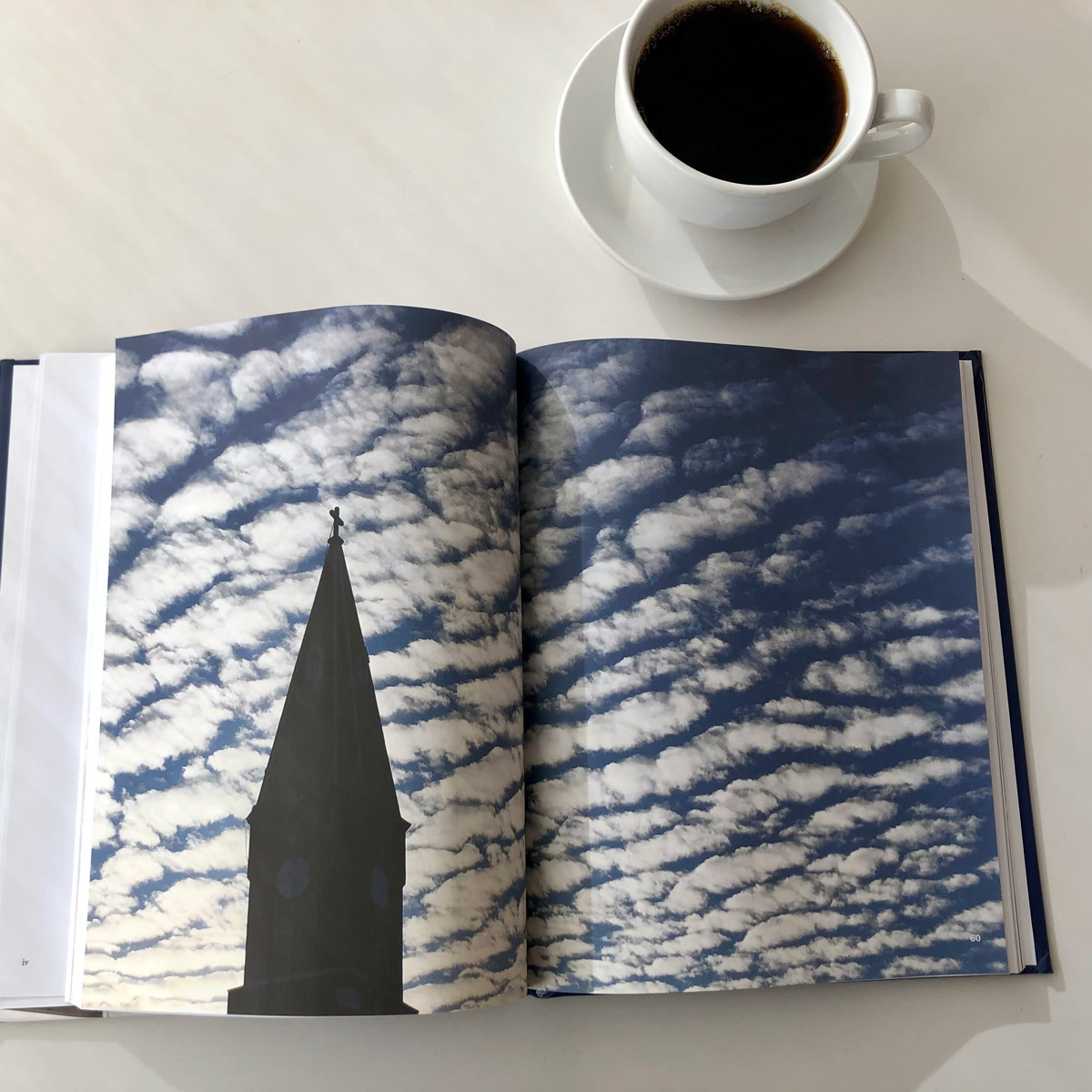 You may also like Amy's first book, In Plain Sight: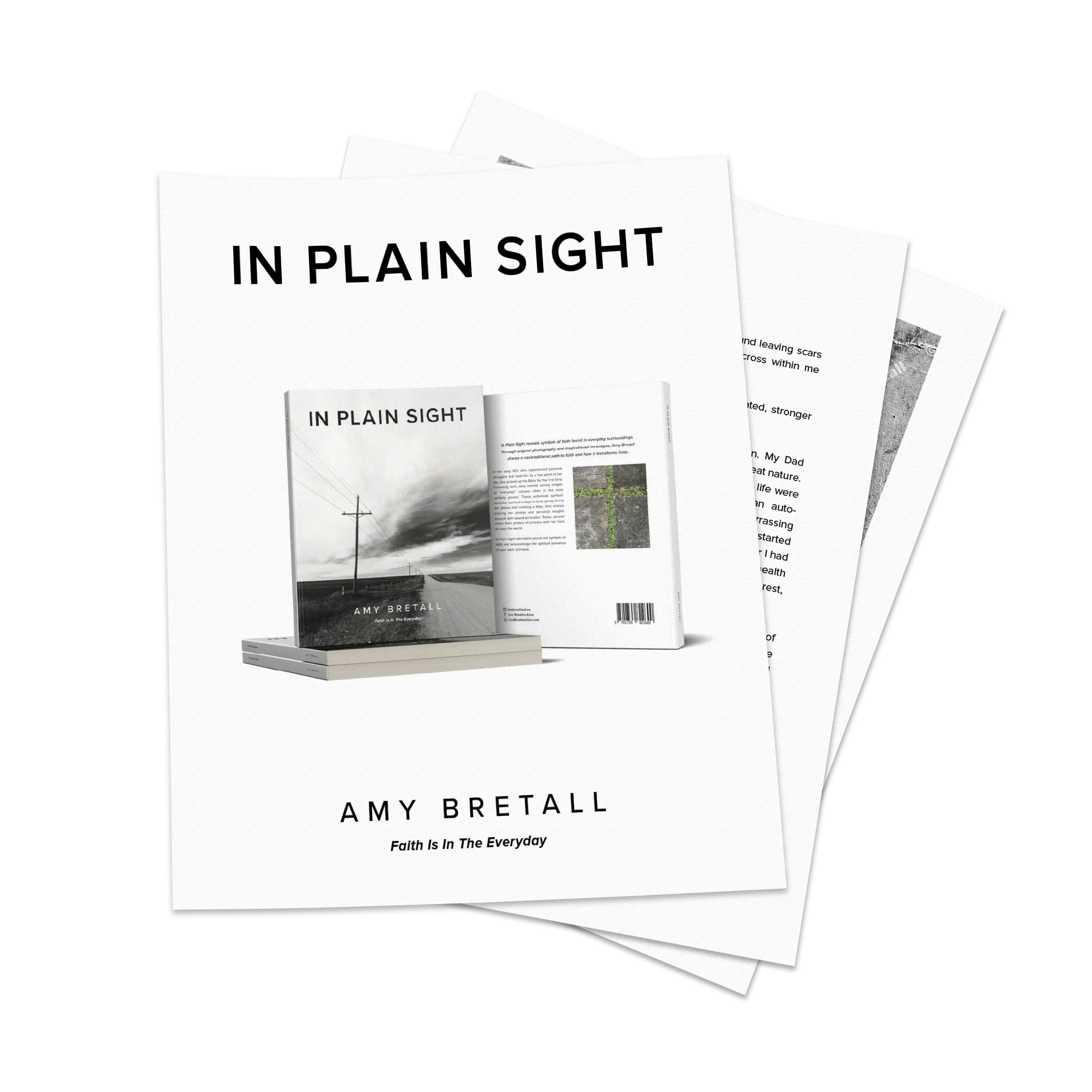 RECEIVE A FREE CURATED SAMPLE FROM AMY'S BOOKS!
Sign up and receive a free curated sample, in full vivid color, from Amy's books— In Plain Sight and Sights of Faith!